Playing Shining Nikki isn't all about dressing up. There are a lot of strategies involved to win each battle and progress in the game. Find out how to play the game and discover how to get diamonds in the guide below.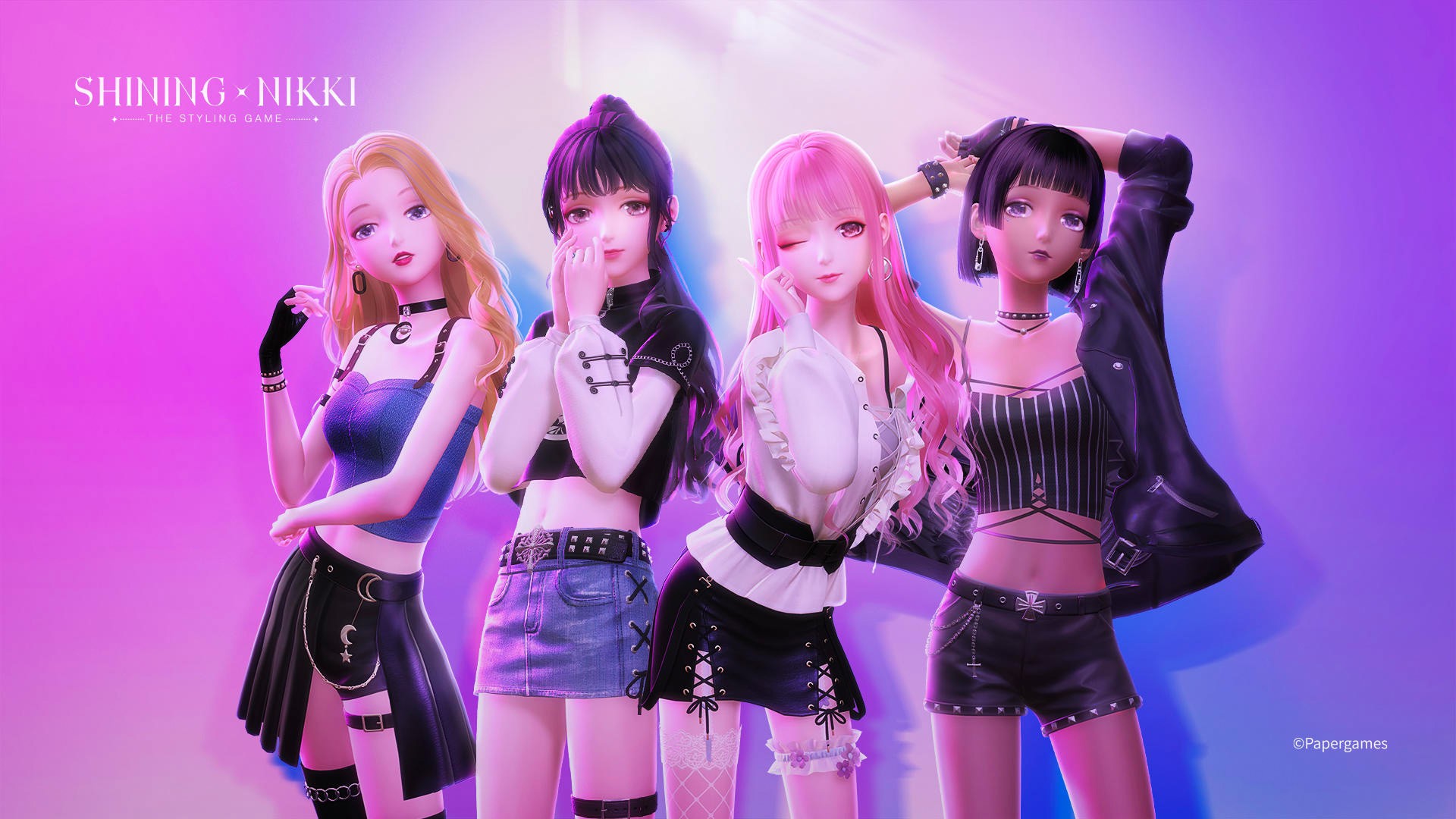 Match the Required Style
The main goal in playing Shining Nikki is to win each styling battle. A styling battle is a competition between two characters requiring you to dress up a model depending on the style shown. 

Players must style Nikki according to the clothes and accessories related to the style. There are five different styles, and each has a corresponding color, so you can immediately spot them and work on gathering the best possible clothes and accessories. 

The following styles include Sexy, Cool. Fresh, Sweet, and Elegant. Each style will have its own unique designs and fashion, so make sure to be familiar with all the different styles. 

To win each styling battle, all you need to do is to match the required style and make sure to use the highest amount of points possible.
Look Out for Your Battle Rating
Once you know the required style for the battle, it is time to learn how to raise your battle rating and improve your chances of winning. Each match will be decided on how well you were able to create different outfits on Nikki.

To win each match, you will need to earn a battle rating of C, B, A, and S. If you receive an F, that means you lose, and you'll have to start over again. The gameplay is different if you play the versus battle where you are up against an opponent.
The same mechanic is still being used however, you will need to score higher than your opponent in order to beat them. For example, if your opponent scores a battle rating of B, you'll need to get either an A or S to defeat them.
How to Increase Your Styling Power
Styling power is the key to getting a high battle rating. Knowing the importance of styling power will help you determine the type of clothing item you'll need to win each match.
Each character's outfit will consist of dresses, shoes, accessories, among other pieces. Each item will have a styling power displayed at the top left corner. This should tell you how much the item is worth if you decide to put it on Nikki.
Always make sure to choose the item with the highest styling power. All of the item's styling power will be calculated once you are done dressing Nikki.
The higher your styling power, the higher your chances of winning the styling battle.
Play the Main Story for More Experience
The main story is where you'll discover more about Nikki's journey. The first few chapters of the main story are all about giving you the lowdown on the basics of the game. Take advantage of these early chapters to learn the mechanics and use them to your benefit.
Each chapter will have its own set of styling battles. Make sure to play the main story to acquire experience points and level up accordingly. After you finish a chapter, you'll proceed to the next.
You'll also receive different rewards after finishing each chapter, so make sure that you clear each stage with high battle ratings.
Purchase New Dresses at the Store to Increase Styling Power
You know how important it is to have the right clothing item to win the styling battles. One goal that you should also bear in mind is to collect different types of dresses and other clothing items to expand your horizons. 
Each style will have its own set of clothing items and dresses. Collect a wide selection of these items but make sure you pick ones that have the highest styling power.
Items with a good amount of styling power will be quite expensive, so you'll need to collect as much gold as you can to afford them.
Gold is one of the most important resources in this game, so you need to learn how to get them to purchase new dresses at the store.
Win Battles to Earn Gold
There are a few ways to earn gold in Shining Nikki. The most optimal way to earn gold is to win styling battles. Each battle you win will result in a gold reward.
The battle ratings you get will correspond to the number of rewards you get after each battle. This is why you should always aim for a higher battle rating.
Being able to afford clothing items with high styling power means that sometimes you need to be thrifty when purchasing items. Try not to spend all of your gold all at once. Look beyond the fancy designs and always go for the items that have a high styling power.
Complete Achievements to Earn Diamonds and Gold
Getting gold can be very difficult to do outside of winning battles in Shining Nikki. This is because you'll be spending a lot of time battling it out in the game. 
Whether you choose to play the main story or do a versus battle with an opponent, winning each battle is important. Outside of that, there are only a few other ways to get gold.
One of which is by visiting the Tasks menu. Within this option, you'll have Achievements to pursue. Completing the requirements for each Achievement will let you unlock the different rewards.
Some of these rewards may include Star Diamonds, Pink Diamonds, and the gold that you need.
Replay Previous Stages to Get More Gold and Even More Rewards
One more thing about playing Shining Nikki is that you can replay previous stages and chapters in the game to get even more rewards.
Remember that you only need to beat the current battle rating to win the match, but if you have not reached the highest rating possible for that chapter or stage, then you can always hit replay.
Try to replay the stages that you haven't perfected yet and collect all the possible rewards, which could include gold, among other items.
Difference between Star Diamonds and Pink Diamonds
Apart from gold, diamonds are another resource in Shining Nikki, but they are far more precious, more expensive, and are more difficult to find. There are two types of diamonds in the game.  
The Star Diamonds can only be purchased using real money. Pink Diamonds are the premium currency that can be obtained through various means while playing the game.
Look for more tips down below on how to do that. For now, Star Diamonds have the highest value in the game, while the Pink Diamonds come second.
Pink Diamonds are used to purchase tickets so you can join various events, while Star Diamonds are used to purchase exclusive items at the in-game store.
The Various Ways to Earn Diamonds in Shining Nikki
The best way to get both Star and Pink Diamonds in Shining Nikki is by logging in every day to get to the end and receive the rewards. Each day, different rewards will be given away, and when you finish it, the game will also give out an exclusive reward.
Most of these rewards may contain diamonds, and some of them include rare and exclusive items such as hairstyles, necklaces, hosiery, earrings, and dresses. Check out the 7 Day Tour option at the home screen, and you'll also receive diamonds to add to your collection.
Gift boxes contain random rewards, which may include diamonds. Gift boxes can be purchased through the in-game store using your gold. Lastly, playing the main story mode will also net you a few diamonds, so be sure to finish all chapters in the game.